The scene: Burningman, the radical self expression festival that converges in an empty expanse of Nevada each year. In this episode of the Authentic Success podcast, I share 3 guiding principles + real world experience of putting them into action.
I spell out the concrete takeaways so you can:
feel more momentum in your life and biz,
appreciate sparks of inspiration when they arise,
structure your day for accomplishment,
understand your work/life needs so you are happy with results, and
eliminate doubts that stall your progress.
When everything your life is centered around is absent, how will you respond? When there is absolutely nothing on your ToDo List, what will you do?
You really get to see the effects of this kind of experiment when all "everyday" routines, habits, structures, and tech toys are absent–left behind in the "default world."
The main goal (for me, for you, for any Natural Professional) was to organize my energy around being happy, healthy, and whole. This kind of mindful awareness takes practice, and really, just remembering to come back to it once a day can be a success!
Guess what? In the 6 years I've been going to Burningman, this was one of the best years ever thanks to keeping these simple personal energy management principles in mind.
It was powerful to see the impact of these strategies outside of my regular life where sometimes it's hard to discern the specific effect of these principles from all the other influences.
You don't have to trek to the Nevada desert to try a new way of living and being. I hope these 3 takeaways inspire you to make some change in your life so it's easier, more fluid, and even—in the spirit of Burningman—a little more magical.
:::::::::::::::::
Listen 
or Download mp3 (Right or Ctrl + click)
:::::::::::::::::
Subscribe & Review the Authentic Success Podcast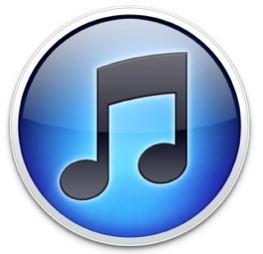 When you leave a review, more people learn about this podcast. And we read the reviews so we can give you more of what you want in future episodes… that makes it good for everyone!
:::::::::::::::::
Show note links:
:::::::::::::::::
Music credit:
Licensed under Creative Commons Attribution (3.0)
:::::::::::::::::