You're dedicated to being successful in your biz, you know you're capable, but you're dissatisfied with progress and how you feel at the end of the day.
You've bought books on organization and they weren't right for you. You're constantly plagued by "I should be doing something else." And on top of it all, you're tired of going it alone.
The reasons that you aren't getting the results you want are because you haven't had a coach, you haven't had accountability, and you haven't had the right system.
When you learn to manage your energy in combo
with using personalized organization strategies, you'll feel:
confident and effective, satisfied with the progress on your goals, and feel good about your energy levels.
Does this sound familiar…
Do you hit the pillow at night frustrated that there was not enough time for everything that you wanted to get done?
Is there so much competing for your attention that you find yourself shifting gears multiple times a day and still not getting your Creative or High-Impact work done?
Do you find yourself feeling guilt or regret for spending time doing one thing when you should've been working on something else?
Do you feel that simple tasks are harder than they ought to be? As if you're constantly recreating the wheel?
Your life will be much more awesome when this is the norm:
You end the workday at a downright decent time, content with what you got done and looking forward to tomorrow.
You feel in control of your work flow: "Hello CEO!"
You feel confident about how you spend your time—nothing falling through the cracks, nothing hanging over you.
You have a solid foundation for a kick-ass 2015!
"I was TIRED of working haphazardly. My business was great, but scattered. I felt behind all the time and unable to focus on tasks until there was a looming deadline. My wake up call was missing out on potential clients and opportunities/sales.

I now feel on top of my game and have the confidence of knowing I can do this and it's possible. My energy level is much better because I haven't wasted so much from being stressed and unfocused."

~ October 2013, Walk Tall participant
Who am I and why I created this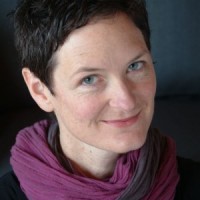 I've been in the Organization Biz since 2006. From professional organizer specializing in home offices to facilitating organization and productivity workshops based on my methodology, I've worked with a lot of biz owners.
After eight years, the following question persisted. Seeing as there are a ton of organization books, articles, tools and systems out there, why are so many people being held back by disorganization??
From my perspective, our cultural norms have led us astray:
We have learned to look outside of ourselves for answers.
We forgot how to trust ourselves.
The prevailing question growing up was: What do you want to be when you grow up? We ignored the importance of how we want to experience life.
We grew up dissecting, pulling apart, and focusing on specialties.
We've forgotten how to honor the whole.
The result is that we chase an incomplete version of success while driving ourselves to burnout.
Desiring to contribute to a more sane and just world, my solution is to help people learn the skills to organize their energy and awareness around being happy, healthy and whole.
"Before Shawn introduced me to a new way of working, I was in response mode. If someone called or emailed I'd work on their project and I tended to avoid billing (which affected my cash flow).

Now I'm proactive, feel much more productive, and have more cash in the bank! Shawn helped me structure my schedule so that I know when everything will get done. Her services definitely pay for themselves."

~ Karin Kaufman, Landscape Architect
What the program is all about
The Walk Tall Organization Mastermind is a 3-month group program beginning October 8th that will provide you the support, accountability and know-how to create a solid and sustainable workflow foundation.
In this program:
I'm going to be your coach, and
you're going to have the accountability of eight other entrepreneurs who are on the same path and who are going to come calling if you don't get your work done, and
you're going to get the organization system based on my personal energy management methodology.
You'll get:
Weekly Review and Planning (RAP) Group Session
Weekly group coaching call
Private Facebook Group for sharing resources
Accountability pairings
Full online access to my organization program
The organization program is based on my energy methodology. Not only will it help you get on top of the foundational in your biz, you'll get a system based on something completely different from what everybody else does.
You haven't been able to use the other systems and productivity advice that everybody else gives, you will be able to use this because it's different.
It's based on tapping into your own strengths.
It's based on your personal rhythms.
It's based on how you want to experience your biz.
The order of the modules will be:
Month 1
– Clear your mind, create space
– Establish your ToDo/Project Manager
– Setup your reference and idea storage
Month 2
– Design your schedule
– Establish helpful routines
– Create your Matrix of personal self-support
Month 3
– Easify with Routines
– Taming with Templates
– Annihilate Email Agony
– Set clear intentions and goals (for the new year!)
Emerge from the program with a weekly prioritizing practice, a functional ToDo/Project Manager, a wholistic scheduling strategy, and basic energy management tools to use on a daily basis.
These practices pave the way for you to be feeling confident, on-track, in control, and standing strong at the beginning of 2015.
Investment
$547
or
3 payments of $197
And, way coolio… first 3 signups get a bonus 1-hour 1:1 session with me!
"What I learned from Shawn was that my task was to design my worklife so that it supports what is most important to me (family, i.e. taking care of parents and grandson). I am doing that–I am where I want to be, and, I know I have the skills to continue to be able to do this."

~ Takayo Harriman, Bookkeeper
FAQs
How much time will I invest each week?
With calls, modules, and implementation, you can expect to spend between 2 − 5 hours per week.
What about the holidays?
We'll take time off at Thanksgiving and Christmas.
Just think… sanity organizational support going into the holidays.
When does the program end?
The program is actually a little more than 3 months and will officially conclude on January the 17th. I intentionally stretched it into January in order to support you coming out of the holidays and into the new year. This way, you'll be sure to start your 2015 with confidence and clarity!
How many people will be in the group?
I will limit the group to 8 – 12 awesome peeps.
"Before starting sessions with Shawn, I felt defeated at the end of the day, never getting as much done as I had hoped.

Shawn taught me how to be mindful of my mental status for performing different tasks and introduced me to helpful tools that I use daily. Now I approach each day with a realistic plan that I can accomplish confidently."

~Etsuko Tsukagoshi, Multi-cultural relationship coach
Invest in yourself. Invest in your business. Sign up now.
$547

(Button to say "Sign me up in full")
or
3 payments of $197