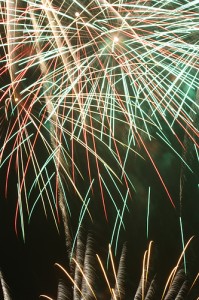 Momentous occasion!!
The new and improved Natural Professional website is up and you're looking at it!
I am soooo happy. And for more reasons than it 1) looks Super Duper, and 2) makes me smile ear to ear.
Namely, investing in this site represents my recent 100% commitment to the Natural Professional (NP), which is no small thing, I assure you.
Looking to the Project Simplify archives, the first article about the NP was back in July 2008. Three and a half years ago??!?!
Wow, it's taken that long to fully embrace this concept? Considering that I've known this is my destiny, that almost hurts… but hey, timing is what it is and who am I to question the mysterious ways of the Universe?
Let's just get back to partying with excessive exclamation points and effusive gratitude, eh? =)
A big shout out of Thank You!! to Lisa Wood of Sprout New Media for the fresh design and amazingly speedy turn-around. This woman knows how to make it happen.
In addition to the About page for what this site is all about, check out Continuing the Journey for the big vision leading the charge.
I hope you love the new site and infusion of energy into the Natural Professional. We are going to be making serious waves in unexpected ways!
XO
: : : : : : : : : :
Photo credit:
Fireworks – 5th November 2011 by Dark Dwarf